"Do you like gardening?"
Here are some more of Dido's answers to your questions. Keep 'em coming to [email protected] Thanks folks.
Do you have the need to create a special atmosphere (it could be songs, or a place where you like to be, etc) to write your songs and thinking about the melody when you are composing?
Cybill, Peru
Dido replies: No is the simple answer. I can write anywhere. The most prolific place for writing is my kitchen table, though. A huge amount of my songs have been written there. I get pretty inspired on planes too. The lack of oxygen seems to give me good ideas.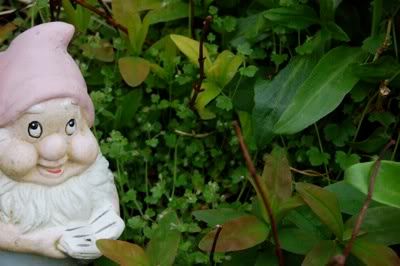 Do you like gardening? Are you any good? Got any top tips?
Paul, London
Dido replies: I'm hopeless but I've been trying with mine. It's a whole new world. My advice is to get a few gnomes, let it grow wild and it'll all fall into place..
The question everything comes down to: dark, milk or white chocolate?
Tom, London
Dido replies: Milk. I can eat more of it. Dark chocolate I love but I can't eat enough.